Using Mind Maps in Business for that competitive edge...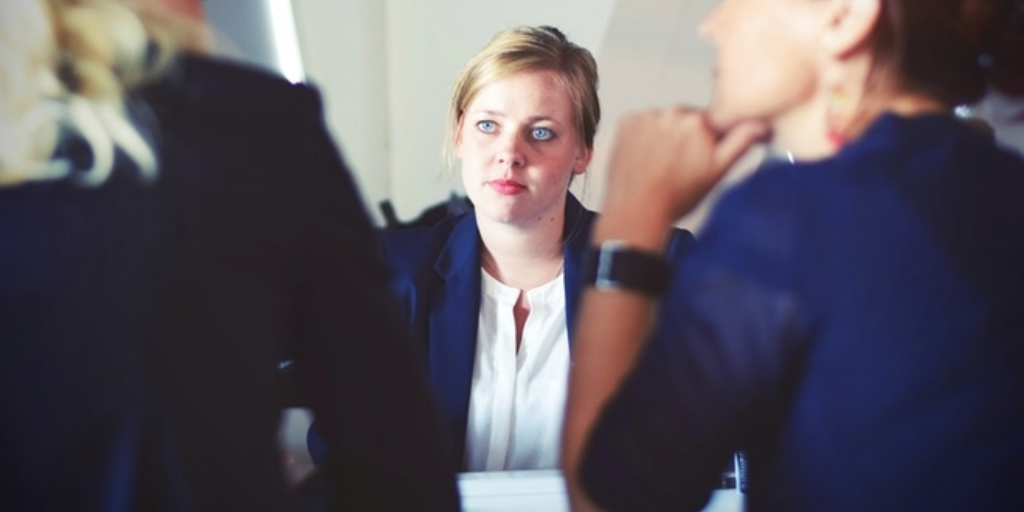 Mind Maps in Business have really taken off in the last few years. This has been accelerated by the growing adoption of Mind Map Software. By adopting Mind Maps in Business, you are easily able to brainstorm and manage your business throughout the business life cycle.
Subscribe to Using Mind Maps
Get Access to the Best Mind Mapping Tips, Tools, Techniques Resources and Opinions.

Mind Map your Business Concept or Idea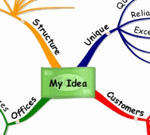 Using Mind Maps in business should start by using Mind Maps for your business concept or your business idea, whether you have an existing business or want to start a new one. Just looking at your business in a different way will enable you to consolidate, grow and position your business better in your own mind, your customer's mind and in the mind of potential investors.
During the business concept phase, you have to think out of the box, organise your thoughts and present them to others in an easy to digest format. You should also be able to speak from your business concept document, as you are trying to sell it to others. You are also often trying to explore various financing options.
There is no other tool that can do this the way a Mind Map can. Mind Maps allow you to explore your idea, structure and document it, and then use it to communicate to others.
Click Here to start Mind Mapping your Business Idea
---
Mind Map your Business Plan
Using Mind Map Business Plans will let you see your Business Plan in a new light.
The value of a business plan is in two areas. Firstly, it can serve as a working document to run your business. Secondly, and more commonly, it can be used to obtain funding from venture capitalists or financial institutions.
A Mind Map business plan allows you to see the whole picture and explore each component of the business plan while keeping the relationship between the various components intact. Often a business plan is tackled as a disjointed set of headings, which the entrepreneur only fills in because they need it to get finance.
Colourful, organic Mind Maps in Business Plans just does not seem serious enough. You will be amazed once you start builiding your business plan with the aid of Mind Maps. Click Here to Mind Map your Business Plans
---
Mind Map your Marketing Plan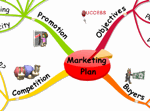 Your marketing plan should give you a good picture of your customer and the strategies that you are using to entice them to your business. The picture should reflect what your business is, as well as what it means to your employess and, most importantly, your customers.
Putting together a Mind Map Marketing Plan will enable you to direct your creative thinking that not only looks good, but actually works in positioning your company in your customer's mind.
Too many small businesses confuse marketing with advertising and sales. Mind Mapping the five P'sof marketing can be the gateway to you using Mind Maps in Business successfully.
Product
Price
Place (distribution)
Promotion
People
Using these as the headings in your Mind Map will enable you to produce a Marketing Plan that get buy in from everyone in your business and really adds to the bottom line.
Click Here to Mind Map your Marketing Plans
---
Mind Map your Ideal Customer
Mind Map your Ideal Customer, create products and services for your Ideal Customer and watch your business grow. By building products and services around the needs and wants of your Ideal Customer, you will create customers with passion. They will market your business by word of mouth, which is the best marketing tool you can have!
Click Here to learn how to Mind Map your Ideal Customer.
---
Mind Map your Financial Plan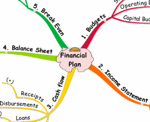 Finance, the ultimate structured, left-brained discipline, can surprisingly be a great candidate for using Mind Maps in Business. Your entire financial plan can be summarised on a single Mind Map!
What is more, you can easily communicate your plan to others so that you can execute it efficiently.
Click Here to check out how to create your Mind Map Financial Plan.
---
Mind Map your Operations Manual
If you have a business that has complex procedures, using Mind Maps in your business is the ideal way to simplify this without shying away from the complexity.
Handing over a few well thought out Mind Maps with your operations manual can make all the difference to whether your manual will be read, or used as a door stop.
---
Mind Map your Organisational Plan
Your organisational plan often contains the following:
Organizational Plan Summary
Situational Review
Management Philosophy
Key-Personnel Assessments
Compensation and Incentives
Can you see a Mind Map evolving from this?
---
Mind Map your CRM strategy
Very few businesses, big or small, have good customer relationship marketing. Marketing over the ages has moved through the following phases:
A good marketing strategy today covers all of this. Where are you? Using Mind Maps to explore these strategies, will enable you to take what seems to be a complex task and explore it in a fun, intuitive way.
I hope this article opens up the door to using Mind Maps in business. It is the first of many articles and resources to start, grow and differentiate your business.
---
Return from Mind Maps in Business to Using Mind Maps home page