How to learn easier and faster Using Mind Map Tutors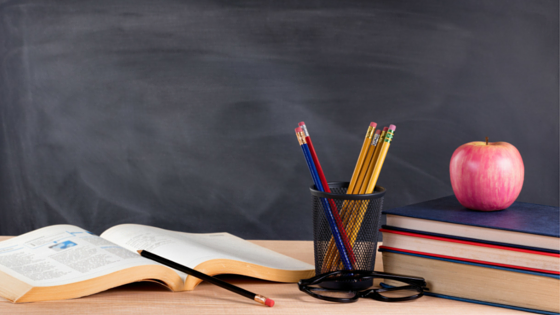 A Mind Map Tutor is a unique product designed to help you learn faster with less effort. Many of the articles on our website are written using the same structure.
It consists of an overview Mind Map, that succinctly summarizes the article. The overview Mind Map not only gives you an overview of the subject matter, it also provides you with memory hooks for the material. As you read the subject matter, your brain will naturally latch on to the hooks provided by the Mind Map. In this way you will easily be able to recall the information later.
The Mind Map is followed by text written in an easy to read style, in the same way the articles on this site are written. If you find the articles on this site easy reading, you will find our Mind Map Tutors invaluable.
There are numerous free Mind Map Tutors for you to download and enjoy immediately, as well as some premium ones, which can be purchased using our secure PayPal shopping cart.
All our Premium Mind Map Tutors are fully interactive and you can add your own notes, thoughts and ideas to the Mind Maps, putting you at the centre of the learning process.
Subscribe to Using Mind Maps
Get Access to the Best Mind Mapping Tips, Tools, Techniques Resources and Opinions.

---
Learning Management Program
Comprehensive Ebook on Managing your learning. It takes you from preparing to learn, to acquiring the skills, to applying the skills and ends off with helping you to keep sharp.
There are eight chapters, with each chapter opening with a Mind Map. The Mind Maps give you an overview of the text and also provide you with memory hooks so that you can recall the information easier.
Click here to awaken the genius in you...
---
The Six Thinking Hats - Radial Thinking meets Lateral Thinking (Free)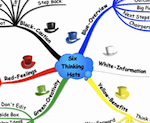 This MindMapTutor of the Six Thinking Hats as promoted by Edward de Bono, the thinking genius, will open up your mind to creative thinking. The combination of Mind Maps and Lateral Thinking will give you unbelievable options. This Ebook is free for you to download and use immediately.
Learn how to solve any problem in a creative way by using your whole brain in the process. You will soon realize that you need a combination of logic, creativity and emotions when thinking.
You will also learn of the deficiencies of so-called Western Thinking that originated with Socrates, Aristotle and Plato...
Click here to read the PDF in your browser, or right-click to download it.
---
The Seven Habits of Highly Effective People (Free)
How many times have you read a good motivational or self help book and thought to yourself, 'Wow, what a great book!' Yet, months and years later, you find that you don't remember any of the principles nor implemented any of them.
The Mind Map is a great way to not only summarise the principles of a book, it is also a great way to easily review the principles and, more importantly, remember and implement the principles.
I hope this summary of Stephen R. Covey's 'Seven Habits of Highly Effective People' will help you to understand the possibilities of Mind Map summaries, inspire you to do some of your own and get an overview of the Seven Habits described in the book.
Click Here to go to the Seven Habits of Highly Effective People
---
---
Return to Using Mind Maps Home Page