Associate Author FAQ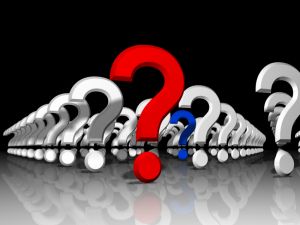 Our Associate Author FAQ was set up to answer your questions and show you how to immediately benefit from our worldwide authority and expertise.
Our unique approach to providing good quality free information on the subject of using Mind Maps and products that support you in the process, gives you immediate access to a successful marketing engine.
Become an Associate Author of UsingMindMaps.com by creating a Mind Map Tutor in your subject of expertise and earn a regular passive income.
You simply create the product. We do the rest.
Why must I use you?
We are a leading authority on using Mind Maps. Our OpenSource policy allows us to take Mind Mapping to as many people as possible. At present, we are the only company that is producing products that can be used with Free OpenSource Mind Mapping Software. By teaming up with us, you are assured of immediate credibility and exposure to an international audience.
Why should I become an associate author and not go out on my own?
Our answer is simple. Why don't you become an associate author AND go out on your own? We allow you to do both. You still maintain the ownership of the material, but we have the rights to distribute your material. We believe our online marketing engine will reach enough people to make it viable for us. You are most welcome to set up your own distribution network, as we believe their is enough to go around for everyone.
What exposure do I get on your website?
It all depends on the size of your subject, but generally, we will set up a 'mini-site' on our website. The subject will get a main page and various sub-pages, depending on the size of the subject. This will create a network of pages that form part of our CTPM process.
What percentage do I get?
You get 40% of the selling price. This is more than most authors get - even the best-selling ones. You get this off the gross selling price. We have to deduct direct and indirect costs before we can even begin to show a profit. Your profit per unit sold is therefore much higher than normal.
What must I do to come on board?
Firstly, you need to contact us via our Contact Form and explain to us what subject you would like to tackle. We will respond via email and once we've come to an agreement, you simply create your product and send it to us for a quality check before publishing.
What role do you play in the process?
We maintain a network of websites that drive traffic to our main website, UsingMindMaps.com. Our network also serves to PreSell visitors. In other words, we create an 'open to buy' mindset. Once visitors that are interested in your subject visit your sales pages, they are more willing to buy because we've already build up trust via the valuable content on our websites. We also maintain a growing mailing list and send out a monthly newsletter on using Mind Maps.
How much money will I make?
As with anything in life, there is no guarantees. We will do some market research to see whether your idea is viable or not. Based on this, you can decide whether you want to go ahead or not. This is not a 'get rich quick' scheme. It often takes months for decent sales to come in. If you want to build a long term passive income, then this is for you.
Can I have my own website?
Certainly. We encourage you to use our method, but you can use your own if you want to. You best chance for success is to build a network that drives traffic to your sales pages on our website. As we have so much content to PreSell the visitor, your chances of gaining a customer are much greater.
How do I get paid?
You must set up a PayPal account that can receive money. Payments into your PayPal account are done automatically as sales are made. You can therefore easily audit this by randomly making a purchase. As there is no human involvement in the process, you are guaranteed to get payment.
I don't have a PayPal account, can I still come on board?
We would prefer not to, as our automated system is the preferred method. We will however evaluate your case on an individual basis. Contact us if you would like to consider this option.
Subscribe to Using Mind Maps
Get Access to the Best Mind Mapping Tips, Tools, Techniques Resources and Opinions.

---
Return from Associate Author FAQ to Using Mind Maps Home Page