Using Mind Maps Magazine Issue 29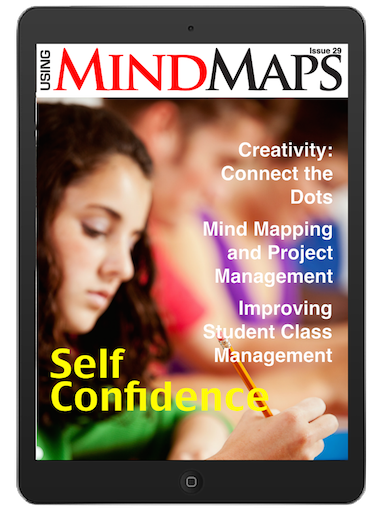 Editor's Note
Trying New Things
Faizel Mohidin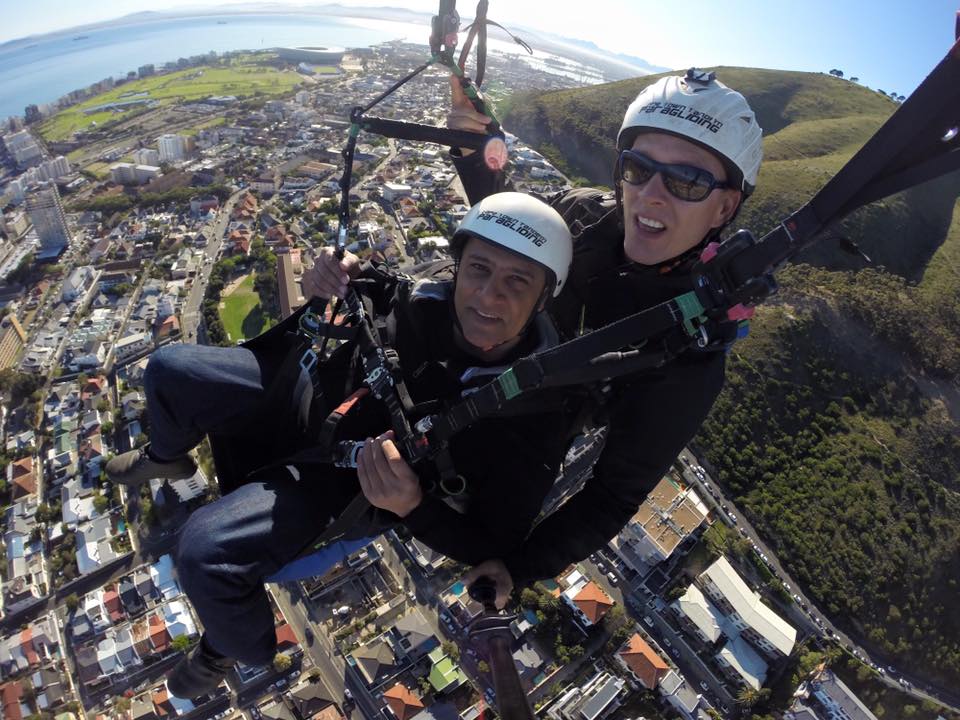 This issue is about trying new things.
This is a photo of me jumping off the Mountain in a tandem paragliding jump in my home town, Cape Town, South Africa.
With beautiful Table Mountain behind me and beautiful Sea Point in front, it was truly one of the most breathtaking experiences of my life...
Download Issue 29 by clicking the applicable link below: 
[Click Here to get it on iOS >>]

[Click Here to get it on Android >>]
In this Issue...
NEW:

Biggerplate Community Marketplace!
Biggerplate
'...We're excited to announce the launch of our new ['Community Marketplace']
...The Marketplace is a very simple directory of businesses, where any of our members can list their organisation within one ofcategories, to raise awareness of their brand, drive traffic to their webasite, and (hopefully) secure new business from other members of the Biggerplate community!...'
Mind Mapping Software Trends Survey
Chuck Frey
Please participate in the 2015 Mind Mapping Software Trends survey by [Chuck Frey]
'...Please participate in my new [2015 Mind Mapping Software Trends survey.] It's an important barometer of the current state of work and how this type of productivity software enables and enhances it...
This survey contains questions about the changing nature of your work, how you use mind mapping software to manage it and it gives you an opportunity to tell me where you need help. Your collective responses will enable me to tell a compelling story to the world about this powerful type of productivity software, and how it is ideally suited to the needs of business people today. It will also give me a much clearer picture of how I can meet your needs better...'

Fake it 'Til You Make It
Adam Sicinski
Acting As If You Are Confident…
Sometimes no matter what you do, it seems almost impossible to muster the confidence you need to overcome a fear or take the necessary action to achieve a goal. During these times it's easy to feel somewhat helpless and fall prey to a kind of "victim mentality" that prevents you from moving forward. However, even amidst such times all is not lost, because when all else fails you can still fake it to make it...
5 Best Tools for a Successful Start Into the New School Year
MindMeister
It's the first week of school—the last thing you want to do is learn how to use a new tool. However, just as lesson planning over the summer saves you time and sanity in the fall, learning these new tools now will help you create routines and gauge progress later on.
Find time in the back-to-school madness to learn more about these five tools and see how they can make your life easier throughout the year...

E-book: Mind Mapping and Project Management 
powered

by iMindQ

Mind mapping and project management: a match made in heaven.

When being a project manager the position itself expects you to have the ability to demonstrate an effective way to improve your organizational skills as well as your team's productivity. Having in mind the number of people you communicate with, tasks you manage and emails you track, your abilities can often be challenged through information overload and scattered work...
DISC: An excellent personal profiling System
Tarek Fahmy - Licensed Buzan Instructor
DISC is one of the best personal assessment tools that provides a comprehensive overview of the way that people think, act and interact.
DISC is based on the work of psychologist Dr. William Marston (1893-1947) a comic book writer who invented the character Wonder Woman (influenced by his wife Elizabeth and another woman Olive Byrne)...
MasterMind Matrix
Adam Sicinski
The MasterMind Matrix is a flowchart showing the unconscious, conscious and semiconscious patterns of behavior that we experience every single waking and sleeping moment. It is made up of many parts and segments that interlock and intertwine in a variety of ways. Alter any one of the major segments within the MasterMind Matrix and you will begin to make dramatic momentum building changes that could transform your life.
There are now over 300+ IQ Matrix maps that form the bedrock of this chart. What you will discover in the video below and as you continue to explore this chart and its major components is that you always hold the power to change your life on purpose...

Creativity: How to connect the dots - visually!
Chuck Frey
In today's world of accelerating innovation, new ideas are more valuable than ever. Most ideas don't come from bolts out of the blue but by connecting previously unrelated bits of information together in creative ways – "connecting the dots," so to speak. That plays to several of the strengths of mind mapping software, making it an excellent creativity tool...

How to Improve Student Task Management with Technology
Raphaela Brandner
"I'm sorry, I forgot."
How often have you heard this sentence from a student? No matter what subject or grade you teach, forgotten homework is a problem you have to deal with on a regular basis.
"I just didn't have enough time."
Does this sound familiar, too? How many of your students have trouble estimating the time it will take to complete a project and thus simply start working on it far too late?...

Is it Worth the Price of a Cup of Coffee
Faizel Mohidin
I've started a [Patreon Campaign], making it easy for you to support Using Mind Maps Magazine as the Voice of Mind Mapping.
Patronage is voluntary, and the amount is completely at your discretion.
Even if it's less than a cup of coffee, it's okay...
I trust that you will enjoy this issue, please let me know what you think, and also let me know what you would like to see in future issues.
And More...

Want to read More?

Click the applicable link below: 
[Click Here to get it on iOS >>]

[Click Here to get it on Android >>]
Faizel Mohidin
Publisher
Using Mind Maps Magazine
Subscribe to Using Mind Maps
Get Access to the Best Mind Mapping Tips, Tools, Techniques Resources and Opinions.