MindMap: Organizing thinking
by Sathyanand
(Tamil Nadu, India)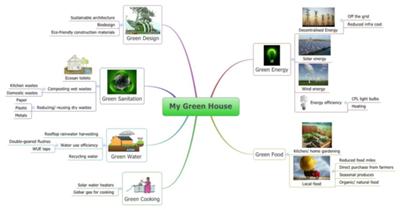 This is a much more detailed story to my previous one https://www.usingmindmaps.com/mind-map-organizing-thinking.html

Dear friends,
It has been such a joy to share with you my own experience on using Mind Maps.

I feel that current generation has more of 'Visual thinkers' than before. And at the same time, there is a need to organise a vast amount of information and comprehend it holistically.

I believe that Mind Maps can help us in this endeavour, both


To organise information and

To comprehend the big picture scenario
I have been trying to post my own experiments with Mind Maps at
http://mind-mapped.blogspot.com/
.
Make a visit and give your feedback.
Basically it is a visual treat of information - a important component of "INFOGRAPHICS" or I would most aptly call 'INFORMATION VISUALISATION' tool.
Software
: I tried FreeMind and XMind software. Both are free.
Though XMind could take a lot of time to load, I found it is easier to handle than FreeMind (TAB produces sub-topic in XMind, while INSERT produces siblings in FreeMind).
One big advantage of FreeMind over XMind is the ability to export it as JavaApplet and Flash. I hope XMind developers consider this.
I have been importing XMind to JPG file and loading on to my blogspot (
http://mind-mapped.blogspot.com/
).
Further, both fail in online collaboration, though other online tools are available.
Anyway, the Mind Map is a cool tool - for Memory and for Brainstorming.