Free Mind Map Software Trials
---
Get Your Free Magazine Now!
100% Free! Get every issue of Using Mind Maps Magazine on your Mobile Device Now and get access to the Best Mind Mapping Tips, Tools, Techniques Resources and Opinions. 

iMindMap Software is the official software endorsed by Tony Buzan, the inventor of Mind Maps. Many of the Mind Maps on this sites were created using iMindMap.

iMindMap naturally combines all the Mind Map Principles in the way it works. I find that it is simply great for creating visually appealing, colourful, organic Mind Maps.



Click here to get your Free Trial today.

---
Novamind is another great Mind Map Software product. It also allows your to create great Mind Maps using the Mind Map Principles, but it also gives you the freedom to personalise your Mind Maps in a great variety of ways.
Novamind is a very mature product and has constantly received rave reviews over the years.
Get your free trial today and decide for yourself.
---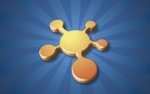 iThoughtsHD is great Mind Map Software for the iPad. It has all the functionality of the desktop versions, but makes Mind Mapping feel more like hand drawn Mind Maps, as you use your fingers to create the Mind Maps. The iPad is also a better size for Mind Mapping than your mobile phone. Have a look at my short review and a video overview to get you started.
iThoughtsHD - Mind Map Software for the iPad
---
Using Mind Maps with Mind Map Software will change your life forever!
Creating a Mind Map with Mind Map Software will give you flexibility and speed not possible with hand drawn Mind Maps.
The main reason that Mind Mapping with software works so well, is the ability to modify your Mind Maps. You no longer have to worry about getting it right the first time. With most Mind Mapping Software, you can simply drag the branches to rearrange them and place them exactly where you want them. You can also add sub branches, change the thickness, colour, width and even the words with the greatest of ease.
While nothing beats a hand drawn Mind Map for originality, nothing beats Mind Map Software for flexibility.
When I initially introduced Mind Maps to the company I worked for, I did not have Mind Map Software, but did all my Mind Maps by hand. While people found this 'crazy', 'messy' form of note taking interesting, they were very reluctant to adopt it. Despite my best efforts trying to convince them of the benefits of Mind Mapping, they simply did not adopt it.
A few years later, I got a trial version of one of the commercial Mind Map Software packages and organised a demonstration. I got the whole I.T. department into the auditorium (equipped with a pc, projector and a giant screen) and gave them a live demo of the software. It was the first time that I used Mind Mapping in front of such a big audience.
It simply blew them away!
To crown it all, I ended by showing them a text document written entirely in the Mind Mapping Software. At the press of a button, I generated a Word document, correctly formatted with detailed paragraphs.
This was possible because the Mind Mapping Software I used had the ability to add notes to branches. These notes could be formatted as you would text in any Wordprocessor. The result was a professional document that met company standards.
As I explained in the Mind Map History article, Mind Maps enabled me to separate the thinking process and the writing process by first building a Mind Map framework. The software then allowed me to add the details needed for a complete text document afterwards.
This would not have been possible with hand drawn Mind Maps.
After the demo, I immediately got the budget to buy the software and roll it out in the I.T. department. Today, Mind Maps are used throughout the organisation with great effect. In fact, it has become so commonplace that they don't even know how different they are to most other companies!
If you want to explore the use of Mind Map software, I suggest you try two of the free, opensource Mind Map Software packages: FreeMind and Xmind. I prefer Xmind, but many people like the simplicity and speed of FreeMind.
While both packages allow you to create Mind Maps, they both make it difficult to create Mind Maps based on the Mind Map principles. Even many of the commercial Mind Map Software packages are moving away from the original Mind Map laws laid down by Tony Buzan, the inventor of Mind Maps.
We recommend that you try NovaMind Mind Mapping software or iMindMap Official MindMap Software, if you want to experiment with Mind Maps based on the Mind Map Principles. With NovaMind you can create great visual Mind Maps. They both have free trials and also and cheaper versions if you don't need all the features. You can also upgrade to the more expensive versions, which allow you to take your Mind Maps to a new level.
Most beginners put too many words on the branches. I have often been criticized that the Mind Maps I produce break the rule of one word per line, as suggested by Tony Buzan. I tend to apply the rule with Mind Maps for my personal use and when I'm brain storming, but when I want to convey something precisely and accurately, I tend to use more words per line. With one word per line, the Mind Map becomes 'open' and allows the user of the Mind Map to make unlimited connections and produces maximum creativity and 'out of the box' thinking.
As you get to work with Mind Maps, I suggest you first try the 'purist' route and only break the 'one word per line' rule if you find it cumbersome, or if it just does not work for you.
Whatever route you go, Mind Map Software will allow you to explore using Mind Maps in a safe, non-threatening way.
There are many other Mind Mapping software packages available and most of them have a free trial. If you are new to Mind Mapping, I suggest that you first try the free software until you are comfortable with Mind Maps. Only then do you try the free trial. There is often not enough time in the free trial for you to test the software properly, if you are not an experienced Mind Mapper. Only once you are Mind Mapping with comfort, will you be able to give the software a good test drive.
If you have been using Mind Maps for a while, I recommend that you try the Novamind Free Trial, or the iMindMap Free Trial, or both, to experience what a good commercial product is like.
Good luck with your Mind Map Software expeditions. Please leave some comments about your experiences on our site, so that others can also benefit from your encounters.
---
Return from Mind Map Software to Using Mind Maps homepage